Plenty of companies from all over the world are manufacturing these, also you can get a custom set done by local seat master but it will cost way more than getting one of the fabric made seat covers. Most of the cheapest covers are made in China by world's largest automotive gadget manufacturers, but the thing is that quality is not that good. So here is top brands in our niche offering the best value for money and pretty quality productions for your car and especially seat covers.
OxGord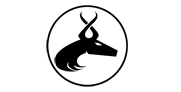 From 1987 they were growing to the large company specializing in manufacturing of various goods including auto parts and accessories. Wide range of products they offer are loved by customers around the world, the products such as car covers, seat covers, floor mats, dog cages, cat trees, training collars and many more are always in the leading positions of best sellers in the world. They have around 10,000 car seat covers available and one of the best rating on Amazon.
U.A.A. INC.

Company is located in the United States and is one of the leaders in automotive accessories, seat covers they are manufacturing carry many unique styles in universal fit seat covers and a lot of different materials and colors. Companies mission is to be your best friend then it comes to automotive accessories needs. They are making accessories with passion and it's not just business to them as they give personal attention to the quality and market needs. They declare the genuine care about their customers and you can see that by checking out their products. Company strives to provide the best possible quality and best possible prices to gain full satisfaction to the people. The company now offers over 3000 car seat covers under their brand.
Durafit Seat Covers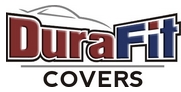 Durafit Seat Covers is a business owned by family located in Arlington, Texas, US. They are making custom seat covers for cars for over 25 years. Main focus is to pay special attention to all models of every vehicle. Excellent quality and precision of cut with help of passionate team ensures durability of all covers they are producing. Their main mission is to offer excellent products at a reasonable price. High quality materials are used for manufacture and they look great and wear well, all patterns are machine-cut and hand-sewn, this I good combination to reach perfect precision and maximum durability. Over 2000 different types and colors of car seat covers are available.
CoverCraft
The main focus is to provide car owners with protectors from daily abuse including dirt, spills and so on, these are one of the best quality covers that can help you to keep your seats looking as new for years. This company owns several known brands, here is the list:
Carhartt
RealTree
SeatSaver
SeatGloves
SeatHeater
SeatSaverHP
SeatSaverWT
TrueTimber Camo