Whether your car seats are old and need a new look or you are trying to protect your current ones from potential damage, the OxGord car seat covers can stand up to the task.
A lot of car seats tend to slide off and not fit perfectly, and some of those that do fit well don't really match the style of your car. OxGord however has designed these seat covers with both quality and durability in mind. Made from mesh fabric, they are washable and easy to clean when needed. The colors featured are red and black and they provide a sleek design as well as style for your car, truck or SUV.
As far as the parts included, it comes in a nice packaging with all the parts wrapped and sealed. The OxGord seat covers set consists of 17 pieces and they include: padded steering wheel cover, seat belt covers, front seat covers, head rest covers and a three piece cover for your back seats, ties and straps. While the material is not too thick, it is made of durable mesh fabric that will provide the right amount of covering without sacrificing the comfort of your ride.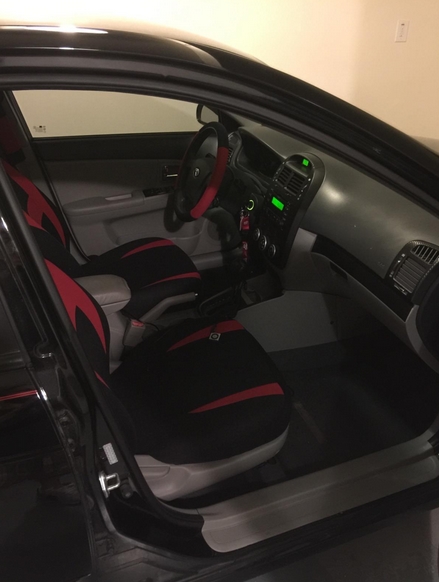 You will notice that the steering wheel cover is very well fit and comfortable. The front seat covers are very easy to install as well. While the back seat covers set up might pose as a confusing task at first, on average customers report that it doesn't take more than an hour to finish setting them up. Once fitted, they will give the same feel as the car's original seats due to the snug fit and design. It will definitely add more of a sporty look to your car due to the pattern and material. The red is bright and stands out nicely as a contrast to the black covers. This is definitely one of the best set of seat covers on the market in terms of quality, however it is difficult to find anything close to the asking price for this set.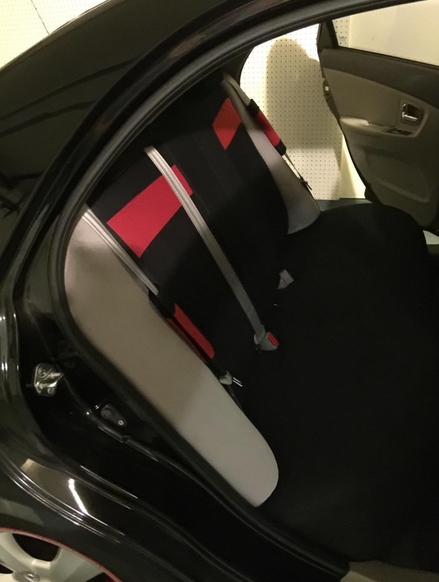 The adjustable design is made to fit easily without consuming too much of your time. If you are installing them for the first time it might take a little more than anticipated though. The instructions which come with the product make assembly not too difficult and OxGord offers more detailed instructions online on how to properly set up the car seat covers if needed.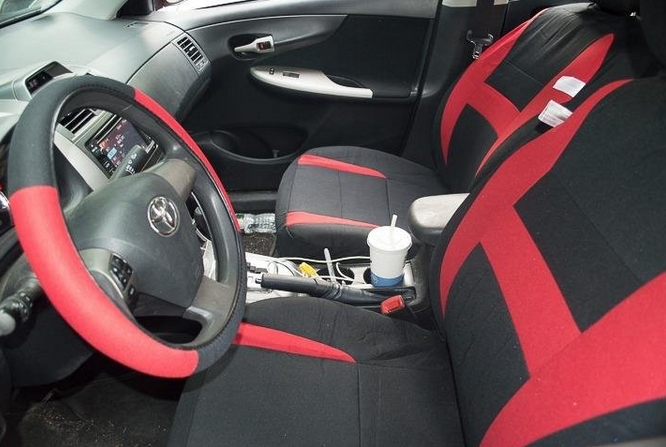 These car seats come at an incredible asking price, and for the quality they offer they definitely are a value purchase. Overall as a product you will not regret purchasing them, and they will last you a while because they are very durable.
Upon fully adjusting and setting them up, you will find that the OxGord car seats provide a perfect fit for most vehicles. The final design of your car's interior with the new seat covers is going to give your car a new look and a fresh feel.